After the Oscars… Who wore it Best? Who didn't?
Last nights Oscars was pretty entertaining. Ellen did an amazing job at hosting, I mean come on she gave out pizza!!!  And.. of course.. the best selfie EVER! Broke records and broke Twitter.  But let's get to whats important.. FASHION!!! 🙂 Well, before I get into the fashion – Congrats to all the winners last night! It was well deserved 🙂
Alright.. after looking at all the dresses again, my best dressed female has to be, Sandra Bullock!
Navy looked amazing on her and the dress was just very classic and simple and fit her body perfectly.
Take a look at my runner up's for Best dressed.
Now for the fun part.. The person who I thought looked the WORST on the Red Carpet… I love you girl but.. what is this dress!? Sorry Anna Kendrick.
There's not really a "runner-up" category for worst dressed because.. well, all of these were not exactly the best choices to wear last night.
On to the Men!!!
I was watching the red carpet and looking very closely to all the men to figure out who I thought was the best dressed. The moment I saw Chris Hemsworth in his burgundy blazer and vest, I almost died. So yes – best dressed man last night was Chris Hemsworth.
And the runner-ups
We cannot forget about the couples!! I only have a best dressed list for these cuties. My favorite couple of the night was Olivia Wilde and Jason Sudeikis! Olivia was so cute with her baby bump!
Runner-ups
That's all she wrote… and by she.. that means me.. yup me… when it comes to the Oscars Best and Worst dressed.
Who did you think looked the best last weekend? Also if you had any Oscar pools going on, did you win big?  I'm bummed Leo didn't win but I'm glad that Matthew won though! And so was Leo!
Congrats again to all the winners.. Oh and.. I think Jennifer Lawrence has officially beat me at being the most clumsiest!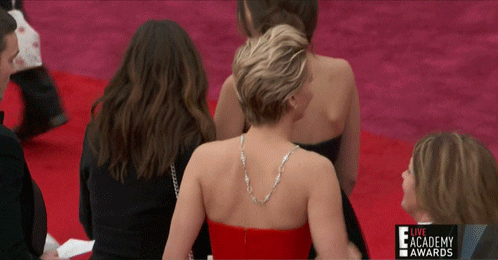 Love that girl! <3